Have you ever had your car impounded or dealt with an unwanted vehicle on your property? It's a tricky situation, isn't it? Don't sweat it. You're not alone. We've got you covered.
In this article, you'll get the lowdown on the ins and outs of a vehicle impound, from the common reasons and process to costs and retrieval. We'll even guide you on what to do with unauthorized vehicles.
Let's unravel this complex issue together.
Understanding Vehicle Impoundment: Who Is Responsible?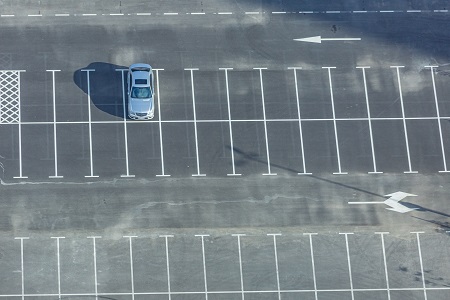 In the midst of understanding vehicle impoundment, you're often left wondering who's responsible for the car in and out of the impound lot. Here's the scoop: it's typically the owner's responsibility. They're liable for any fees or fines associated with the impoundment. If you fail to pay, you could face serious legal repercussions.
However, if your car was stolen and then impounded, you mightn't be held accountable. It depends on your insurance policy and local laws. It's crucial to contact both your insurance company and local law enforcement immediately for guidance.
When Can I Have a Vehicle Impounded on My Property?
If there's a vehicle on your property that isn't yours, you're probably wondering when you can have it impounded. The time frame can vary depending on local regulations, but typically, you need to wait 24-48 hours before taking action.
It's important to first document its presence, noting the make, model, license plate number, and any visible damage. As a next step, you should contact your local law enforcement agency and provide these details. They'll often send an officer to verify the situation and issue a citation if necessary.
After the waiting period, if the vehicle hasn't been moved, you can call a licensed towing company to remove it.
It's important to understand each step to avoid legal issues.
The Process of Vehicle Impoundment After I Call for a Vehicle to Be Towed
After you call for a vehicle to be towed, it's impounded, and then the process of notifying the rightful owner begins. The vehicle's license plate number and VIN are cross-referenced with DMV records to identify the owner.
A written notice is then sent to the registered owner's address. You're not responsible for this notification; it's handled by the towing company or the local authorities. The notice informs the owner about the vehicle's location, the costs associated with the impound, and the procedure to retrieve it.
If the vehicle isn't claimed within a specified period, it may be auctioned off. Remember, you've done your part by reporting the abandoned vehicle; the rest is in the hands of the professionals.
Do I Have to Pay for the Vehicle to Be Impounded After I Report It?
You're probably wondering if you'll have to fork out cash for the vehicle to be impounded once you've reported it. Rest assured, typically, you won't be directly responsible for those fees.
However, there are some things to keep in mind:
The vehicle owner is generally responsible for impound fees.
If the owner doesn't pay, the vehicle may be auctioned to cover costs.
In the case of stolen vehicles, insurance may cover impound costs.
Remember, every situation is unique. Depending on local laws and specific circumstances, there might be exceptions. For instance, if you're the legal owner and the car was used without your consent, you might be liable.
Always consult a legal or insurance expert for advice tailored to your situation.
Who Do I Call When There Is an Unauthorized/Unwanted Vehicle on My Property? What Can I Expect to Happen?
If there's an unauthorized vehicle on your property, first, don't panic, but instead, call your local professional towing service for guidance, and you can expect them to handle the situation according to local laws and regulations.
Your next steps should be:
Document the situation
Note the license plate number, make, and model.
Photograph the vehicle and its location.
Report to law enforcement if necessary
If the vehicle is stolen, it'll be returned to its rightful owner. If it's been abandoned, it might be impounded until claimed or disposed of according to local regulations.
How to Retrieve Your Impounded Vehicle
You've got two main tasks when retrieving your impounded vehicle:
1. First, you need to pay all the necessary fees. The fees can include towing, storage, and administrative costs. You'll need to check with the impound lot for specific amounts, as they can vary.
2. Second, you must ensure you've got the proper documentation. As for documentation, you'll typically need proof of ownership, such as a vehicle title or registration. You'll also need a valid driver's license and proof of insurance. If the vehicle isn't in your name, you may need a notarized letter from the owner.
Call Fife Service & Towing When You Want to Impound a Vehicle on Your Property
When you're dealing with an unauthorized vehicle on your property and need it impounded, call Fife Service & Towing, and they'll handle the heavy lifting for you. Whether it's a car constantly encroaching on your parking space or an eerie van parked near your home, they've got you covered.
Their reliable service is tailored to swiftly deal with vehicle impounds in Sumner. Simply make a call, and their quick dispatch service will swoop into action. You can trust them to professionally handle the problem, giving you peace of mind.
Fife Service & Towing is your go-to solution for impounding those pesky unauthorized vehicles. Remember, it's not just about towing; it's about reclaiming your space and maintaining your property's security.
Contact us for friendly customer service.
Quality towing services we provide:
Commercial Towing
Flatbed Towing
Private Property Towing Operators
Semi Truck Towing
24 Hour Towing
Roadside Assistance
And More
Visit our About Us page for more information about our professional towing company.