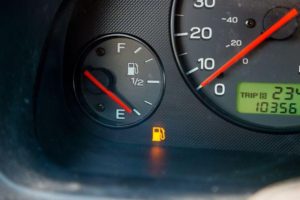 Technology: Changing the Face of Towing
Nowadays, Lakewood tow truck operators and dispatchers use a Digital Dispatch System to communicate and quickly locate customers. When a call reaches the dispatch office, the location is sent to the closest driver so they can arrive on the scene in the shortest time possible.
Some Lakewood towing companies provide a Smartphone app where customers can confirm the provider's actual time of arrival, leave a review, and even schedule services from their phone.
Using a towing company's app is helpful for both the customer and the towing company, especially for location purposes. These apps are equipped with tools that allow you to send your location to the dispatch center, so the driver can reach you faster. Also, being able to track data regarding the frequency of calls in a certain location helps the city learn where trouble traffic areas might be.
---
Technology that helps Fife Service & Towing reach you faster:
GPS
Digital Dispatch System
Mobile App
---
Preventing Breakdowns
None of the common reasons for breakdowns are surprising, but what is surprising is how easily they can be prevented.
The top roadside incidents that tow companies see on a daily basis involve:
Dead batteries
Flat tires
Empty gas tanks
Lockouts
Vehicles stuck in unstable terrain
Vehicles, especially recent models, are usually very good at sending warning signals before breaking down. Even low-tire pressure can be an early indicator of a potential disaster, and now vehicles are equipped with PSI displays right in the dash. A combination of awareness, preparation, focus, and vehicle monitoring all decrease the chances that you'll end up having to call a tow service.
It's also important to remember that even though cars perform seemingly endless functions, from auto-braking and navigating to recording the temperature outside, they are useless without a competent driver.
Three ways Lakewood drivers can prevent roadside incidents
Pay attention to the road – Driving isn't a time to be productive. Check directions and weather conditions before leaving, make phone calls and send texts beforehand, and even choose a playlist that you know you won't need to adjust within the time you'll be on the road.Even voice-activated assistants like Siri and Cortana can compel you to touch or adjust something on your phone in order to produce a more accurate response. Washington recently implemented a strict distracted driving law in response to the 30% average of all roadway collisions being related to lack of attention to driving.Take it seriously. Every driver has dealt with a visibly distracted driver at some point. Don't be that person.
 Check WDOT for road and weather conditions – A sunny, wind-free day in Lakewood doesn't mean anything for conditions heading up to Mount Rainier. Rain, wind, and snowstorms can sweep in suddenly at higher elevations, so check before you go.WDOT's site is easy to use and even has real-time videos of highway conditions across the state. Having your car towed from the mountain back into Lakewood isn't cheap, either. So, before you start driving, check the roads.If conditions look bad, and you absolutely have to make the trip, make sure you take supplies with you. Pack an overnight bag, some emergency food, a shovel, chains, and a GPS communication device (there may not be internet signal).
Listen to your vehicle – If the check engine light has been on for a week and your mechanic said it was "just related to emissions", or you don't want to spend money on new spark plugs, new tires, fixing the crack in the windshield, or replacing the damaged bumper, consider your alternatives.Ask a friend or family member to drive you until you can afford repairs, rent a car, take public transit, or, for the sake of safety and long-term frugality, buckle down and sink some money into repairs now.
---
How to prepare for a towing service request
If you find yourself in a situation that requires towing service, turn on your hazard lights and pull off to the right side of the road if possible. Then, help the dispatcher expedite the call by gathering a few basic pieces of info ahead of time:
Your vehicle's make, model, year, VIN, or any other distinguishing body features
A detailed description of the problem with the vehicle
The number of passengers
If any other vehicles are involved
Fife Service & Towing is dedicated to fast service in order to keep Lakewood drivers safe and moving efficiently. Download our app for convenient service wherever you are in Pierce County.