Tow trucks offer an essential service on the road for stranded motorists. If your car breaks down for whatever reason, a towing company will come to your rescue and tow your vehicle to safety. But not all tow truck companies are created equal. When you're in need of a tow, it's important to choose a company that is reliable, trustworthy, and has your best interests at heart. This post offers useful tips on what to look for in the best towing service.
Fast Response Time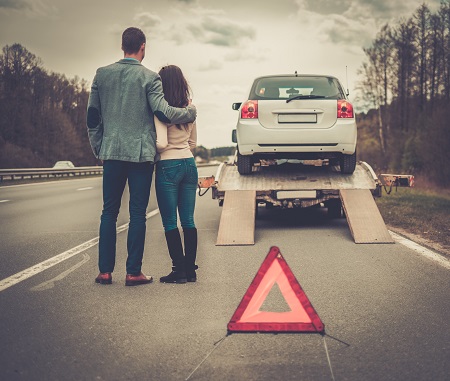 One of the most important things to look for in a towing company is a fast response time. When your car breaks down, you're typically in a bind and need help as soon as possible. A good towing company will have a team of dispatchers who can quickly send a driver to your location. The last thing you want is to be stranded on the side of the road for hours, waiting for a tow truck to arrive. Ideally, find a tow truck provider that can guarantee response times of around thirty minutes.
Affordable Rates
Another important consideration is the cost of services. Towing can be expensive, so you'll want to make sure you're getting a fair price. Get quotes from several different companies before making a decision. Keep in mind that the cheapest option isn't always the best option. In addition to rates, also ask about any additional fees that may apply. Some companies charge extra for things like after-hours service or long-distance tows.
Experienced and Professional Drivers
When your car is being towed, you want to be confident that it's in good hands. Make sure the company you choose employs only experienced and professional drivers. All drivers should be properly licensed and insured. In addition, they should have extensive knowledge of the tow truck equipment and how to use it safely. Ask about the training and experience of the company's drivers in the towing industry before making a decision.
Adequate Equipment
The tow truck itself is also important. Make sure the company you choose has a fleet of well-maintained trucks that are equipped with the latest technologies. The last thing you want is for your car to be towed by an old, rickety truck. In addition to being up-to-date, the tow trucks should also be properly equipped to handle your specific type of vehicle. For example, if you own a large SUV, make sure the company has a truck that can safely tow it.
Variety of Services
Towing companies offer a variety of services beyond just towing your car. Some companies also provide roadside assistance, which can be extremely helpful if you're stranded on the side of the road. Roadside assistance typically includes things like jump starts, flat tire changes, and gas delivery. If you think you might need more than just a tow, find a company that offers roadside assistance as well.
Wide Coverage Area
If you're stranded in a rural area or far from home, you'll want to make sure the tow truck company you choose has a wide coverage area. Otherwise, you may have to pay for a long-distance tow, which can be very expensive. Find a company that offers service in your area before making a decision. This way, you can be sure the tow truck operator will always be nearby when you need them.
24-Hour Operation
Another important thing to look for is 24-hour operation seven days a week. Tow truck services that offer service around the clock are typically more reliable and trustworthy. After all, you never know when your car will break down. If you're stranded in the middle of the night, you want to be sure help is just a phone call away. Furthermore, some towing services continue to render their services even on public holidays.
Professionalism
You should always look for a tow truck company that is professional in its dealings. The company should have a good reputation and be able to provide references upon request. In addition, the employees should be courteous and respectful. They should also be properly dressed and have a clean appearance. A professional towing company will go above and beyond to make sure you're satisfied with their services.
Great Customer Service
Finally, make sure the tow truck company you choose has great customer service. This is important because you want to be able to rely on the professional towing service if you have any problems or questions. The best way to gauge customer service is to read online reviews. See what other people are saying about the company before making a decision.
How much do towing services charge?
Towing companies typically charge by the mile. Rates can vary depending on the company. In addition to hourly rates, some companies also charge a flat rate for certain services. For example, many companies charge a flat rate for local tows of less than 20 miles. If you're unsure about the rates, be sure to ask the company before you agree to have your car towed.
Are towing companies safe?
Towing companies are generally safe, but there are always risks involved. Make sure the company you choose is licensed and insured before agreeing to have your car towed. In addition, ask about the training and experience of the company's tow truck driver. This way, you can be sure your car is in good hands.
Local Towing Company Services Near You!
Whether you're stuck on the side of the road due to engine failure or a minor collision, don't hesitate to contact Fife Service & Towing for instant help! Having a breakdown is stressful enough. You don't want to add long waits and unprofessional tow truck operators to your day. Fife Service & Towing offers safe, certified professional towing in Tacoma and the surrounding areas. All of our professional truck operators treat your vehicle like it was our own. We only charge affordable towing rates and offer complete roadside assistance. Our drivers respond to each call with care and respect for our customers. We treat you like a friend, and we get you where you need to go. We cover the entire Tacoma metro area. When you call us, we get to you quickly because we have a large fleet of towing vehicles available and 24/7 towing services. Our 24-hour towing service team works with you to get the right towing vehicle to you. We know that having a breakdown is never convenient, but we make it as stress-free as possible. Call us today for all of your towing needs!
Check out Fife Service & Towing on Google!